Get a SMILE Loan instead of a Payday Loan
"Need a little cash until payday?" If you see advertising phrases like this- BEWARE! You are probably in a Payday Loan Store. Know your risks before entering. Payday Loans can be very, very expensive. The average APR (annual percentage rate) on a payday loan is 485.26%. This type of rate adds up to HUGE payments for the borrower. Holy Rosary recommends to its members that they contact the credit union to discuss their emergency cash needs before ever falling prey to the payday loan cycle. Call your credit union and ask for a Smile Loan.
Click here for more information on the dangers of Payday Lending.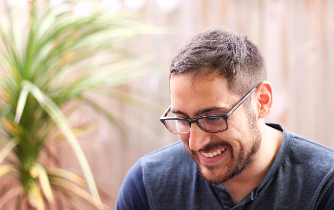 We've got a fixed-rate Personal Loan with

YOUR

name on it!
This is a popular multipurpose loan with a fixed interest rate. You can use this loan to take a vacation, consolidate debt or whatever you desire. Loans can be made for up to $4,000 and the process is quick and easy. We can give approval in minutes. If you want, repayment can be easy with our popular auto-repayment or direct deposit. We have very competitive rates* and terms can be stretched to a three-year repayment plan.
Apply online now by clicking below, OR complete the loan application and fax it to us at 816.221.4264.
* Rates are based on applicant's credit score.